In a post-apocalyptic 2018, a man who wears a horse mask, Dawn Horse, is bent on protecting a herd of horses from savage flesh-eaters while trying to make a meaningful life in a world that has stopped.

As the herd of horses strive to understand what Dawn Horse teaches them and how they must learn from their surroundings amongst themselves.

To survive without pride, to live with heart than with malice.

The Fake Horse is Toby Johansen's ultimate graphic novel that expresses his great love for horses and an anti-horse-slaughter message that debates the merits of humanity's survival over companionship in the most heart-felt, bizarre, horrific and tragic direction!







' THE FAKE HORSE ' WILL BE FEATURED HERE, BEGINNING SPRING 2014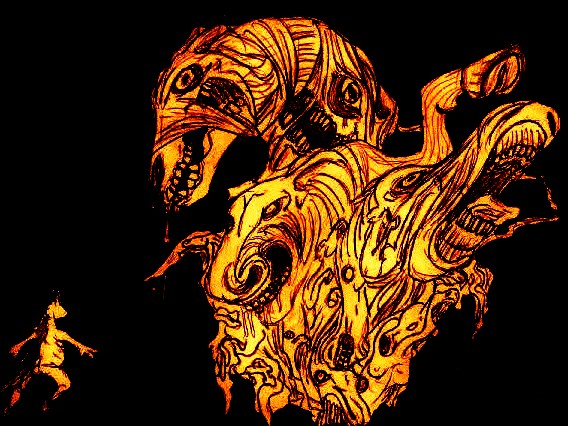 MEDIA:
Release Date: Spring 2014
Story & Art by Toby Johansen